Financial institutions and non-banking entities are integrating financial services into their platforms, leading to industry convergence. Banking-as-a-Service (BaaS) offers a range of services, enhancing customer experiences and competitiveness. This includes seamless payments and cashback incentives, contributing to BaaS's projected revenue potential of $26 billion by 2026—a remarkable 2000% increase.
BaaS is becoming a prominent force in the financial world. As customers embrace embedded finance and anticipate seamless delivery of financial services, banks risk losing clientele due to limited engagement. BaaS presents an opportunity for institutions and FinTech companies to pivot towards new customer segments while gaining invaluable insights and accelerating innovation pipelines. Tech-savvy financial institutions recognize that BaaS is not a passing fad; they are racing to develop their own BaaS solutions.
In this webinar, we will delve into how you can drive transformation with BaaS. Discover how leveraging BaaS can enhance your institution's agility, elevate customer experience, and foster innovation.
Tune in to gain insights on the following:
The Transformation of Traditional Banking and the Emergence of BaaS
Key considerations when embarking on your BaaS journey
An approach for developing your BaaS offering
The significance of API design in fueling BaaS transformation
SLK's distinctive offerings that contribute to reshaping the financial landscape
Get to know the Speaker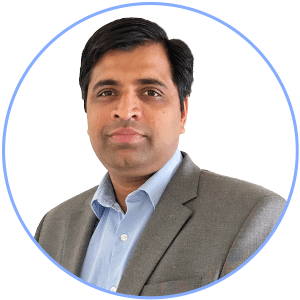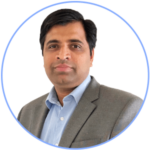 Gururaj Karanth
AVP, Consulting Partner at SLK
Guru is a highly experienced leader with 19 years of IT expertise. He has successfully led consulting engagements in enterprise architecture, data, and solution space for prominent Fortune 500 institutions in the banking and financial services vertical. Guru has a proven track record of helping organizations establish delivery-oriented roadmaps to achieve their strategic objectives.
Get in touch with the speaker – https://www.linkedin.com/in/gururaj-karanth-profile/
If you'd like to give your business that additional edge, get in touch. We'd love to explore the possibilities for your business!